We are a not-for-profit community organisation dedicated to raising awareness of the discriminations in society faced by LGBTQ+ people, supporting our community, and championing inclusion and equality for all.
2023 marks a series of anniversaries of important events in the history of Pride and LGBTQ+ rights in Dublin. It's the 50th anniversary of the first LGBTQ+ group in Dublin, the Sexual Liberation Movement in Trinity College. The 40th anniversary of the famous march to Fairview Park and the first Dublin Pride Parade and the 30th anniversary of the decriminalisation of homosexuality in Ireland.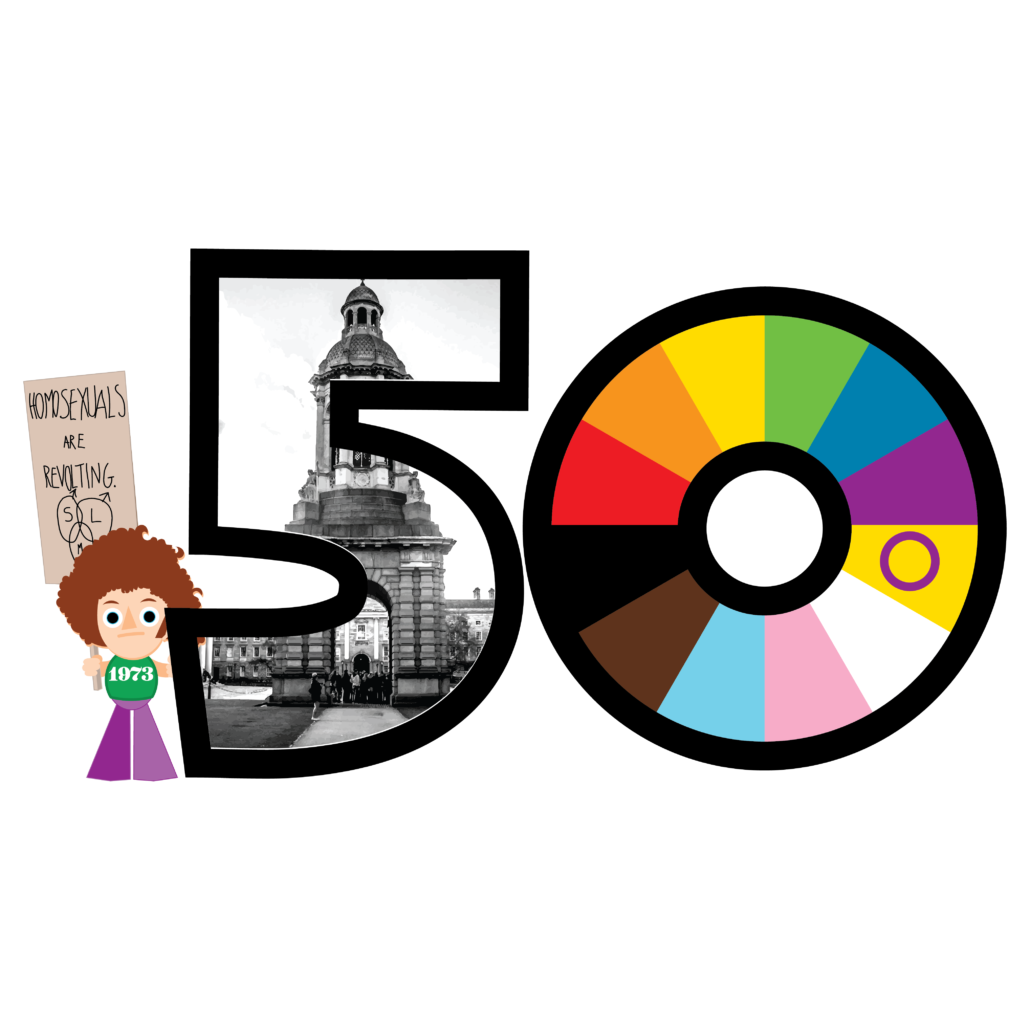 1973
The first LGBTQ+ group in Dublin, The Sexual Liberation Movement, was established in Trinity College, it organised a march in June 1974 to protest the laws criminalising homosexuality in Ireland. While the term Pride had not yet become popularised and it would be several years before Dublin had an organised Pride movement, this is generally accepted as the first Dublin Pride march. By the late 1970's, the National LGBT Federation had begun to organise an annual Dublin Pride week that included events in the Hirschfeld Centre and a picnic in Merrion Square.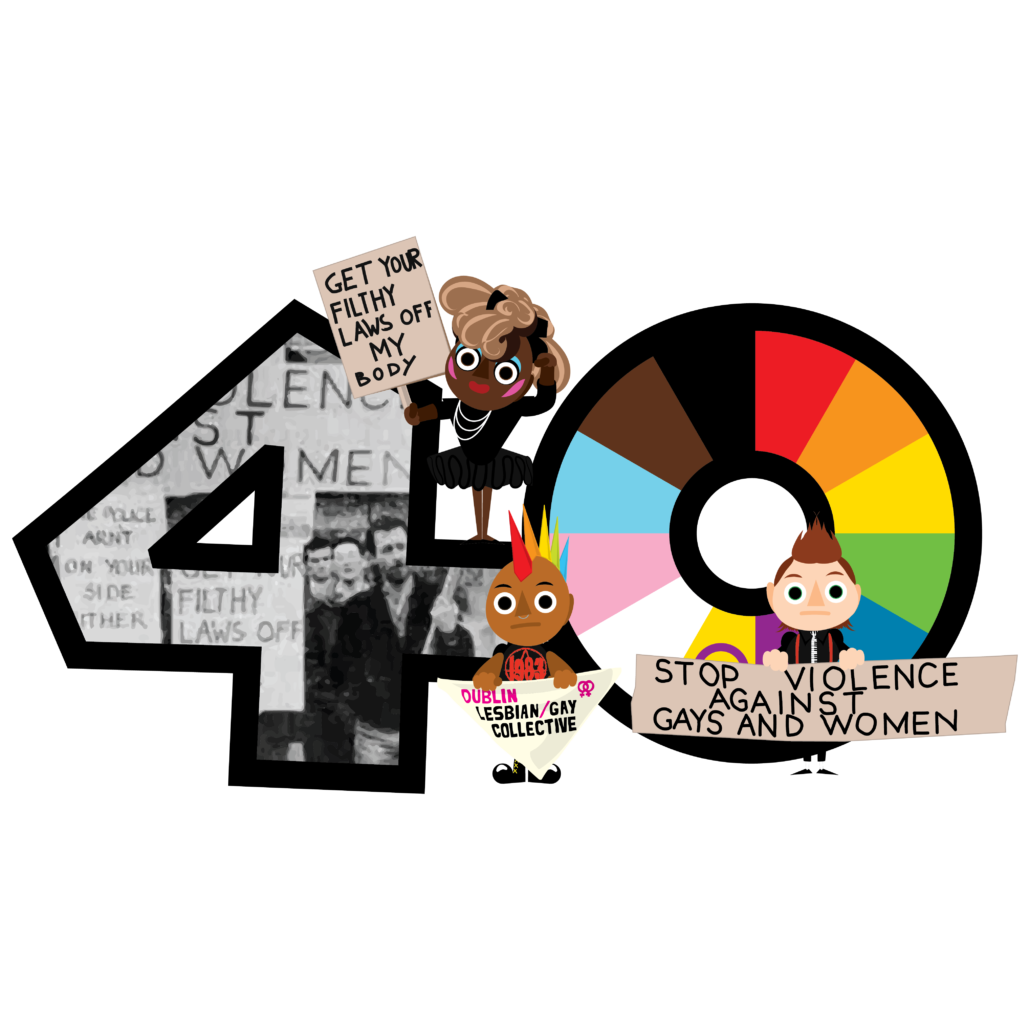 1983
Following the release of the killers of Declan Flynn, outrage from both the LGBTQ+ community and wider society led to the first large scale protest went from Liberty Hall to Fairview Park on March 19th, this is generally considered the birth of the modern Dublin Pride movement. Later that year in June, the first Dublin Pride Parade went from Stephens Green to O'Connell Street.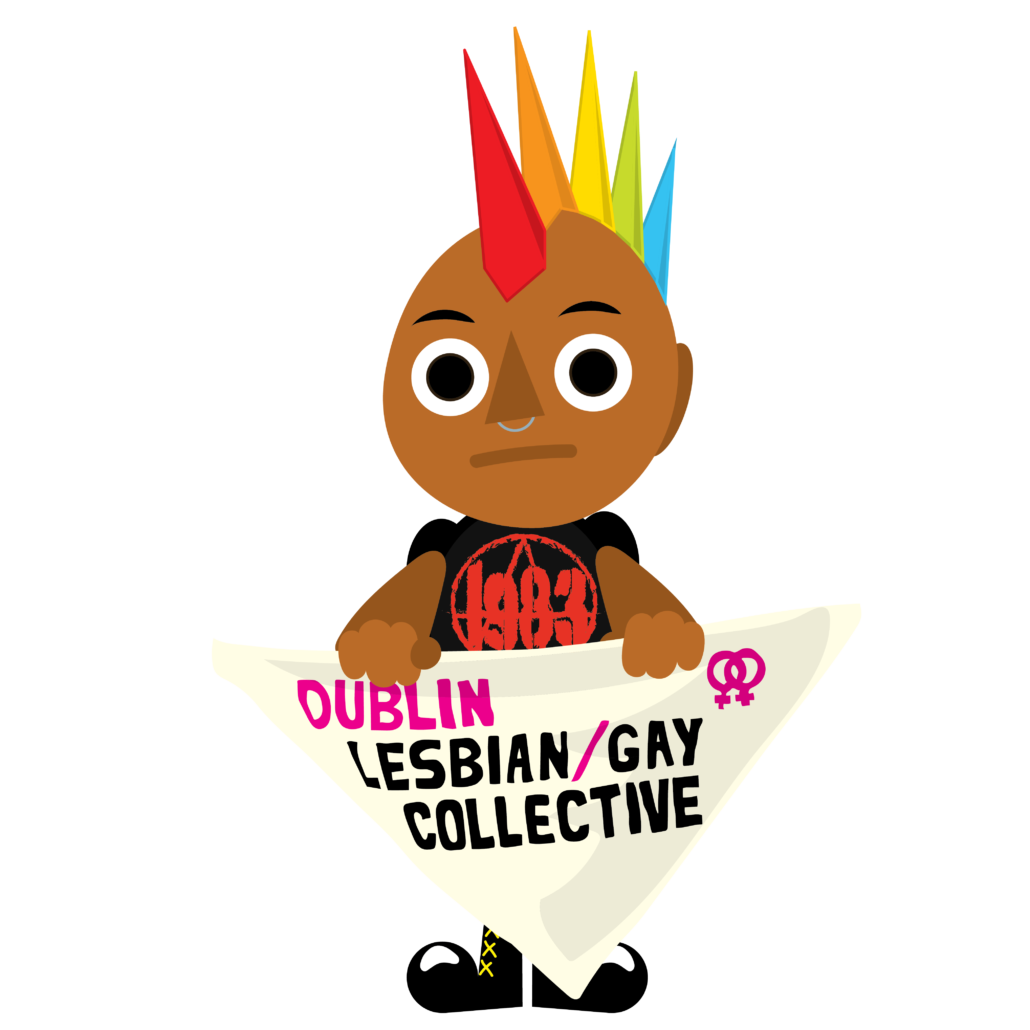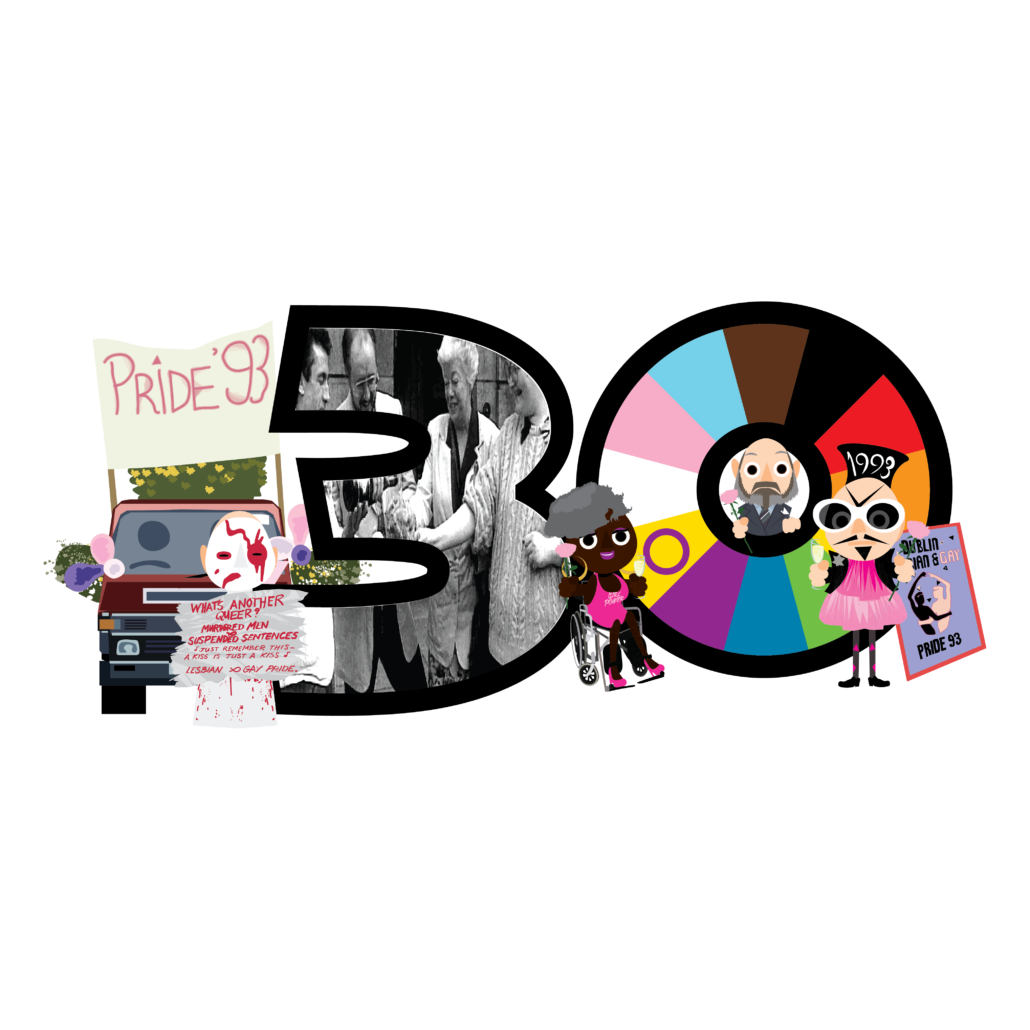 1993
After 20 years of organised activism, both at a grassroots level through protest and at a legislative level through the Norris V Ireland case, Ireland finally decriminalised homosexuality, the bill passing through the Dáil during Pride week that year. Since then, Dublin Pride has grown to become one the largest and most popular events in the country.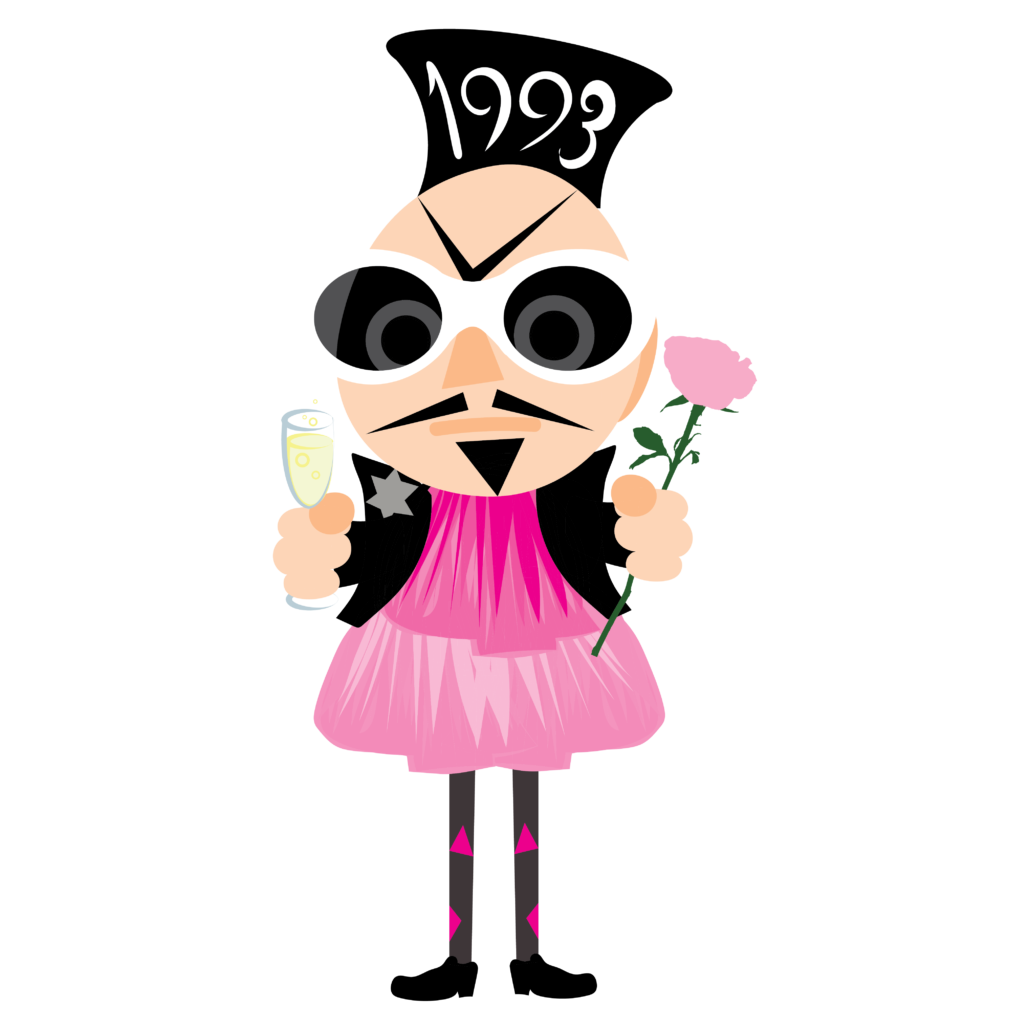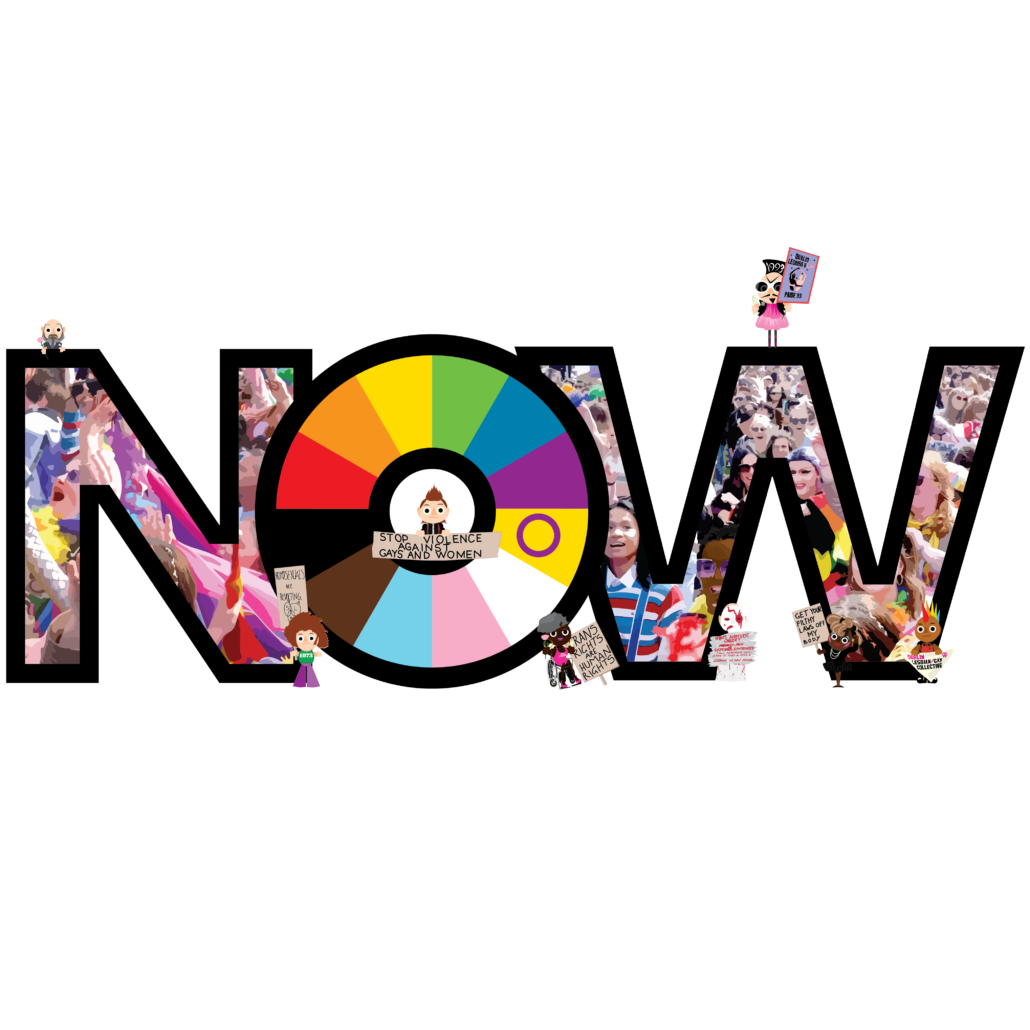 2023
Though we have made huge progress in the past 50 years, and we deserve to celebrate those achievements, our march goes on. Ireland ranks worst in the EU for Trans healthcare, the ILGA Rainbow map only ranks us the 16th best place in Europe to be LGBTQ+, many children of LGBTQ+ parents are left without protection and legal recognition and violence against LGBTQ+ people has increased in recent years. Outside of Ireland, 67 countries still criminalise homosexuality, in 11 countries it is subject to the death penalty and in many countries, we have seen a recent rollback in our rights and safety.
Marching at Pride is one of the most effective things any individual can do to protect and advance LGBTQ+ rights.
Dublin Lesbian Gay Bisexual Transgender Queer Pride CLG (Reg. No.: 431258) also trading as Dublin LGBTQ Pride (Reg. No.: 325664) and Dublin Pride (Reg. No.: 325663). Registered Address: Outhouse, 105 Capel Street, D01 R290. Directors: Emma Finlay, Jason Flynn, Alice Hartigan, Tim Lee, Dr. Muiris Ó Céidigh, Chris O'Lorcan, Philippa Ryder (Chair), Talita Rodrigues, Evgeny Shtorn. Company Secretary: Jamie Kenny.